If you're familiar with the sales funnel, you'll quickly see the parallels in this article. Your website is the most efficient way to introduce your business to new people and guide them through your sales funnel. Your site should bring in more revenue than every salesmen on your team. How? I'll show you the 5 principles of web page design needed to do just that.
1. SEO
Unfortunately, web traffic doesn't organically generate leads. You could have the most beautiful website on the internet, the most compelling call to action but it's all useless if you don't have visitors to convert. You must employ strategies to draw people to your site and boost your page views. SEO or Search Engine Optimization is the process of establishing the visibility of your website in a search engine. Though SEO is pretty straightforward in definition, the process is very complex. And to make matters worse, the framework continues to change. Though tedious and difficult SEO will continue to be an important factor as long as search engines live (which is forever). It's important to ensure your website is Search Engine Optimized so your site can attract new leads. The purpose is to be where your customers are when they are in need.
2. Responsive Design
Not everyone accesses your site in the same way. Your site visitors are using mobile devices, laptops, desktops, tablets and even their TV to search. Screen sizes are constantly changing and it's important that your site can adapt to any screen size that's available today and in the future. The purpose of responsive design is to have one site, but with different elements that adapts differently when viewed on devices of different sizes. The layout and content will change based on the screen size of the device. Check out the example below: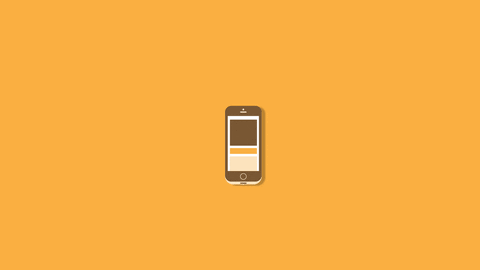 Zurb Research says "62% of companies which designed their website(s) for mobile platforms increased their sales and 64% of companies that designed their website for tablets increased sales." If your site is not suitable for every viewing platform, then potential visitors might find your site too difficult to navigate and look elsewhere. Unfortunately, if your website isn't responsive you're losing customers. Not only does the "friendliness" of your site cause users to leave, but Google also penalizes non responsive sites. Falling in Google ranking means your business is less likely to be discovered which limits new business opportunities.
3. User Experience(UX)
UX or User Experience is the act of enhancing consumer brand loyalty and satisfaction through providing a pleasurable holistic experience with your website. If you're familiar with the term, it's often used in the context of designing a "pretty" site. Effective User Experience is not about fun and playful design. It includes everything from site messaging, brand consistency and strategic web flow. The main goal is to effectively create an experience that has artistic originality and appeal but in a way that is reliant on data and human behavior. When you value the overall experience and interaction with your brand that the online consumer has; you've not only positioned yourself to stay competitive but you also attract and instill brand preference within your customers. Every aspect of a users online interaction should be seamless and enjoyable because your site could very well be the deciding factor between a customer choosing you and a competitor.
4. Call To Action(CTA)
Remember, your website is an opportunity to guide visitors through your sales funnel and to turn them into customers. A call to action is a compelling statement that drives customers to act now. The call to action or CTA is a necessary element to anyone who wants their website to generate sales/conversions. According to the Delhi School of Internet Marketing, sites that have a call to action "increase conversion rates by 121%". Data tells us to not be afraid to tell users to sign up for your newsletter, buy this product or refer a friend. They must be given the invitation to act on your value packed offer. And the good news is if you have a business, you have a call to action, maybe even more than one. The key is to understand that your CTA must be something the user is meant to engage with. It must be noticeable and should eloquently compel the user to act. Make it extremely simple for them to move to the next step in your sales funnel.
5. CRM Integration
CRM or Customer Relationship Management refers to software that can integrate with your website and track your customers interactions with your organization through each step of the funnel—from initial contact to sales. It only provides your team data to the most important information that matters to your business. By integrating your website with your CRM, it shortens the sales process by giving your sales team access to more in depth customer profiles. This will allow your team to make informed decisions regarding your customers behavior and buying habits. In result your site and sales team will be aligned making for a fast and more efficient sales funnel.
In today's digital world your website is the online headquarters of your company. If you're thinking about how to implement what you've learned. We'd love to know what features and functionality you need to help your on-site web conversion. Whether you need a website for E-Commerce, lead generation or brand awareness, our expert team will guide you through the process from start to finish.